is our crazy, rambunctious, nautical nomad and owner of Nautical Solutions! BS in Psychology & Cultural Anthropology, working on a MS in Speech-Language Pathology, 7 for 7 on USCG exams, Master Near Coastal, assistance towing & sailing auxiliary endorsement, Sailboat racer & champion of SF OYRA 2017 & 2018 PHRF 3 "Sea Star", tactician & trimmer, years of boating/sailing instructional experience, 1 year as a collegiate sailing director and college sailing coach, 3 years of teaching PK-12, US Sailing Instructor Trainer, US Powerboating instructor, and an extremely strong passion for the water.
Captain, Associate US Powerboating Instructor, US Sailing Instructor, RYA Instructor, Vessel Systems Instructor
Captain Ted has be training and coaching potential skippers for the past 30 years. Initially from Scotland Capt. Ted started his journey to being an RYA Yachtmaster Instructor and a MCA 250 tonne Master. In the 1980s. When Capt. Ted moved to the USA in the 2000s he quickly qualified and a Coastal Instructor with ASA, US Saiiling and US Powerboating. He is also the owner of Liquid Insight, LLC where he also trains Safe Skilled Skippers.
Associate Instructor, Northern CA
100 GT OUPV NC
US Powerboating Safe Powerboat Handling Instructor & owner of Boat-Safe America. Ryan has been on boats his whole life as a recreational fisherman. He is quite knowledgable of the SF Bay Area waterways from the Farallones to Dillon's Beach and up the Delta river. Safety and fun are his specialty.
Associate Instructor & Captain, "Middle" CA
100 GT Master all oceans & Unlimited tonnage 3rd mate all oceans, US Sailing certified sailing instructor, BS in Marine Transportation from Cal Maritime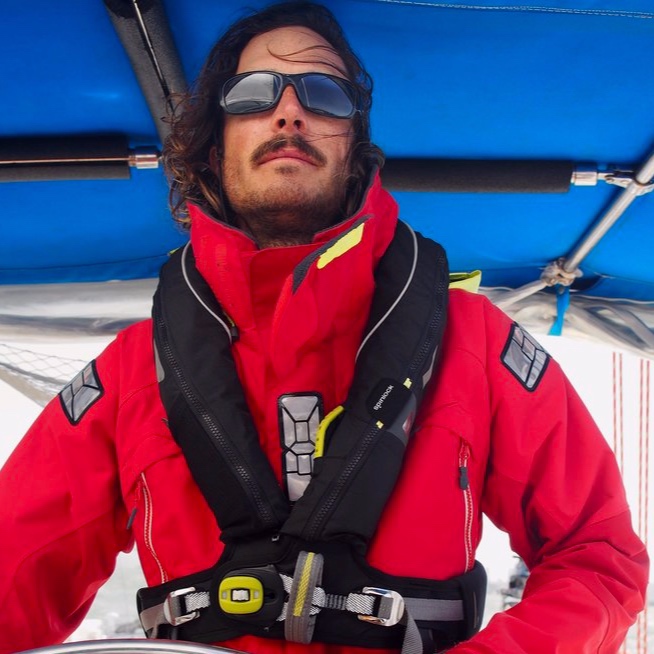 Charter Captain, Southern CA
100 GT Master IL
US Sailing Certified Sailing Instructor frequently working with OCSC in the Berkeley, CA. Cpt. Mitch and his wife Quincy live and run a business, Q+M Travels, on their beautiful sailboat in Berkeley. Through Q+M Travels, they offer clients day sailing excursions and overnight trips around the west coast.
Shoreside Operations Specialists
The shoreside operations team is run by Bartlett CPA. This kick-ass firm is owned by a fellow-sailor, who I happen to call mom. The book-keeping and payroll portion of Bartlett CPA is managed by another sailor-mom and my sister, Liz Bartlett. I will whole-heartedly admit my biases but with over 35 years of experience helping businesses make money, and being sailor-owned & operated, Bartlett CPA has the perfect skill set to help our maritime business clients.
Instructor Certifications
All of our on-the-water courses and instructors are certified through the United States Sailing Association.
US Powerboating is the child company to US Sailing and focuses on power driven vessel education and safety.